Registration Open for 2014 Curve Cowboy Reunion - All Welcome!
---
The Curve Cowboy Reunion began with a few BMW enthusiasts who met at Broken Bow,
Oklahoma, over three days in September, 2000. They created the opportunity for owners and
riders to get together, 'in real life', outside of the internet. The camaraderie and joy of the ride
at that beginning leads us still, this year to ... August. At the heart of the event was a BMW
touring motorcycles but the annual reunion opened itself to enthusiasts on all
brands and models of motorcycle.
This year we are meeting in Chattanooga, TN . . .
http://www.curvecowboyreunion.com
The CCR event promotes three fundamental goals: to present a positive view of motorcycling;
to promote rider education and safety; and to make a positive impact by
contributing to a worthy local group serving children to help them achieve its charitable
purpose in the host community.
Are you looking for something different than the usual fare for a motorcycle rally?
Are you looking for an event that is geared to the rider as well as the passenger?
Are you or your spouse tired of riding thousands of miles only to find yourselves camping on
the ground in the rain and long for the luxuries of a first-class hotel, room service, spa, or a
heavenly bed?
This get together is considered a luxury reunion and many members of this site have had the occasion to attend.
Drop by the Reunion Site and and look around to see if this is something for you!!
CCR 2014 Update
---
Just an update for the 2014 CCR in Chattanooga, TN re: the site and activities:
1. The
Charity
has been selected
2. The
BMW Dealer
has been selected
John Zeiler (aka The Man, The Myth, The Mustache) is working with the dealer
to plan out some really nice events during the reunion - especially for the BMW
crowd and all the rides - K1600s, The RTs and maybe the NineT!!
Keep visiting the
CCR Site
for updates on the Schedule of Events and planned activities . . .
Make sure to check out the Map and Metrics Tab
---
Dan Finazzo
Vice Chairman - 2014 CCR Chattanooga, TN
"Experience is what you get when you didn't get what you wanted to get"
2008 K1200GT with Sidecar
2009 K1200LT
2010 K1300GT - Gone to a New Home
2002 K1200LT - Gone to a New Home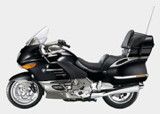 ---
Last edited by dfinazzo; Mar 23rd, 2014 at

4:49 pm

.
Similar Threads
Thread
Thread Starter
Forum
Replies
Last Post
Curve Cowboy Reunion 2006 - Chateau Elan Winery & Resort

eljeffe

South East

1

Mar 25th, 2009

3:20 pm

2009 Curve Cowboy Reunion

eljeffe

Rallies

0

Jan 2nd, 2009

7:49 pm

Curve Cowboy Reunion - Aug 25-29, 2008 - Midway, UT

eljeffe

Bike Talk

11

Jun 8th, 2008

11:39 pm

Curve Cowboy Reunion - Aug 25-29, 2008 - Midway, UT

eljeffe

Rallies

0

Jun 2nd, 2008

2:49 pm

2007 Curve Cowboy Reunion: August 28-31, 2007

eljeffe

Bike Talk

0

Jul 1st, 2007

10:47 pm