Technical forum?
---
I may have missed it but we need a forum covering
"Common procedures, tips, tricks, K12 troubleshooting, etc. "
Mark
Quote:
Originally Posted by digs
found another under Files
There is now a technical forum - under general K-bike discussions.
---

Click
here
to become a Supporting Member of K-Bikes.com
Randy Prade,
Aurora, CO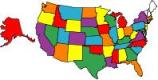 Addict
Join Date: Mar 2004
Location: , , UK
Posts: 3,750
Many tech. questions can be answered from threads in the community archive. I-BMW Members who have posted past replies and exhausted technical query discussion won't be keen to do repeated contributions, when a search of the community archive can give up the valuable answers needed.
If the community forum can 't become integrated into the new technical forum, why not put a sticky link in the technical forum so questions already answered can be found by a search. I'm sure members would feel help for new questions more worthwhile than covering old ground.
Regards - VOX
Never pay again for live sex! | Hot girls doing naughty stuff for free! | Chat for free!