Alternate GXM Mounting Location
---
This weekend I swapped over the farkles from the RT onto the GT.
One of the things i wanted to do was have the GXM Antenna mounted in the same location as on the RT - behind the instrument panel.
Mostly for aesthics - do not want to clamp on the bar or other areas.
Also was thinking of doing what others did by drilling a hole and mounting it under the windshield cover.
So I took off the front end and took a look behind the IP and found this place: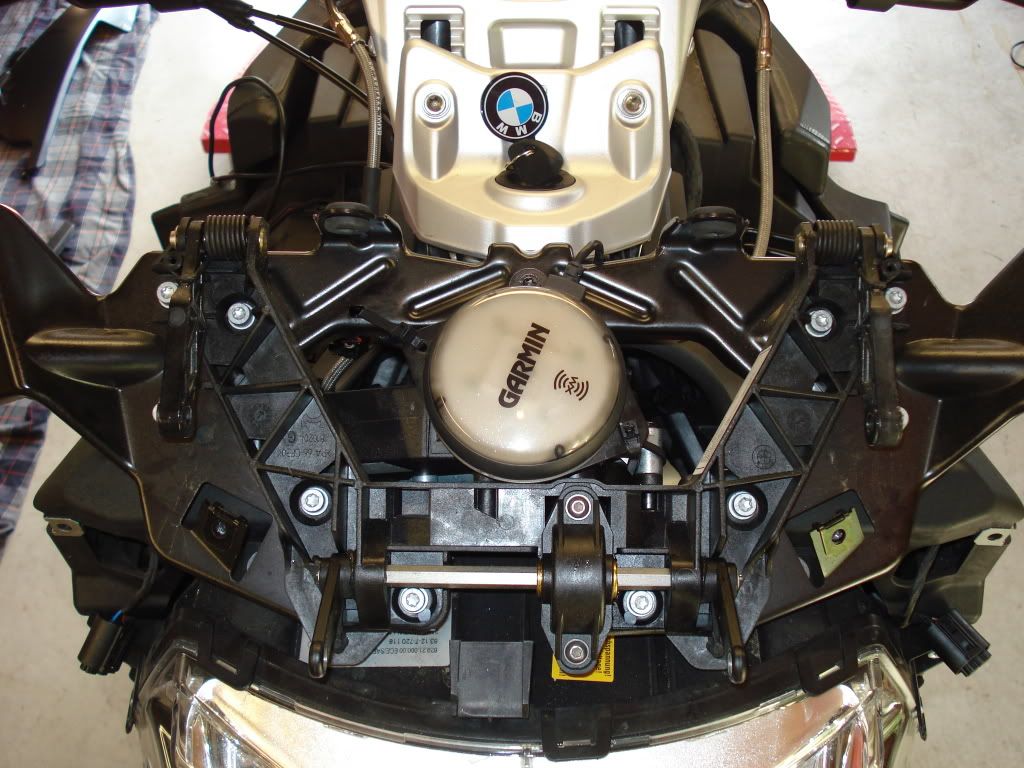 There is no interference with the cover
It is very securely mounted
And most important no effect to reception.
Just another idea.......
---
2009 KGT1300 Apple Red (mine)
2008 RT Biarritz Blue (mine - sold)
2005 ST Piedmont Red/Light Magnesium (hers)
Luis Roth
BMWMOA #143775 IBA# 35651
Addict
Join Date: Jun 2008
Location: New York, NY, USA
Posts: 676
+1 to that location. I had it on my recently totaled GT and combined it with the installation of an accessory (Aeroflow) windshield and it took mere minutes to complete and worked great.
---
2008 K1200GT, Custom Paint, Vivid Black, Aeroflow WS & Aeroguards, Givi E52 Maxia Topcase w/AdMore Lighting, Zumo 660, Suburban Footpeg Lowering, Sargent Seat

2009 R1200GS Adventure, Magnesium Grey/Black, Adventure Cases, Zumo 660, Touratech Unobtanium Accessories

1974 Norton Commando 850 Soon to be a restoration project