Headlight LEDS
---
Here's a side project.
LED headlights...
Now, I can't run LED's strong enough for real 100W headlights due to insane cooling issues and the nearly 40V of power they require. Although they are pretty cool...
http://tesladownunder.com/LEDs.htm#100
W LED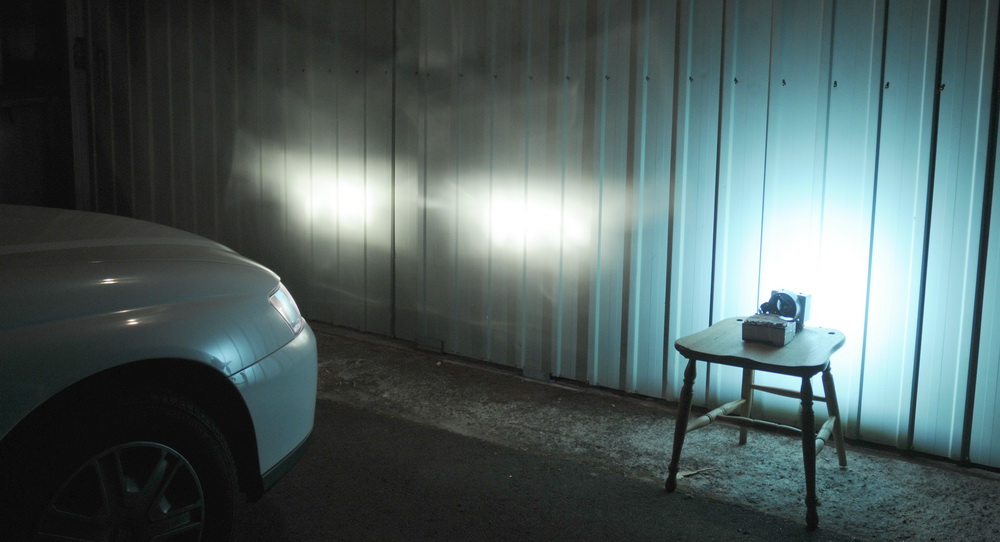 So I was thinking a set of three Luxeon rebel tri-stars run off a constant current power supply directly off the 12V battery.
http://www.luxeonstar.com/Cool-White...-wc100-20t.htm
---
'06 K1200R- in pieces
'73 Honda CB500F- slow but fun.
'77 Yamaha XS 750 triple- kinda
Senior Member
Join Date: Sep 2007
Location: Melbourne, Victoria, Australia
Posts: 166
I was thinking of modding my headlights when I get my bike.
Something like three of these:
but mounted in a triangle.