Discussion Starter
•
#1
•
Hello all,
I've been lurking for a few weeks as i was ready to buy a "new" bike.
I've had a slew of ricers and honestly haven't been happy with the ride or overall quality. My latest ride ('85 maxim-x) was fast but uncomfortable and was missing 2nd gear (ultimately missing them all). I've talked with several bmw owners (many with over 150k miles on their bikes) and they all seem to be happy, if not thrilled with theirs.
So i took the plunge...a friend of mine knew where this bike was for sale. i ended up gettin' her for $500...PO hadn't ridden in 3 or 4 years...it has a starter problem but when i got it home tonight i drained the gas, put some new in and made sure the fuel pump was pumping and bumped it down my driveway...fired right up! smoked a little but after 2x around the neighborhood and i already love it and can't wait to go through her and get it back on the road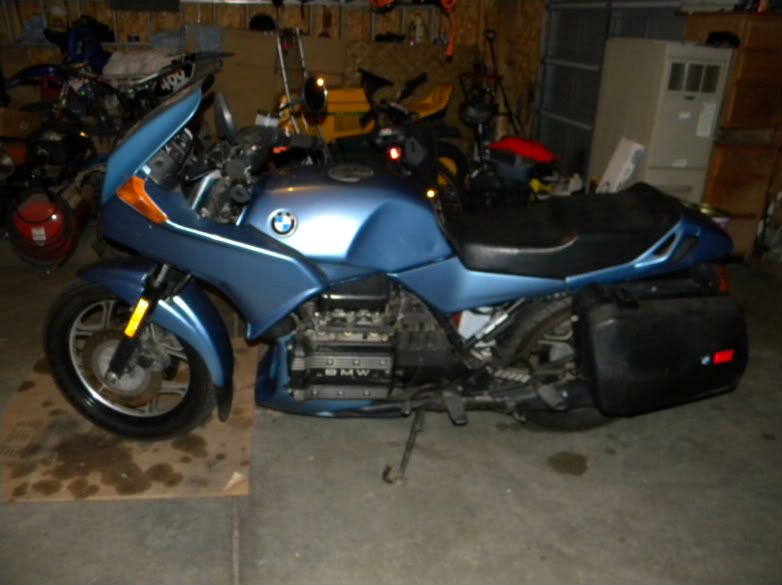 sorry for pic quality and thanks for looking
ride safe....