Discussion Starter
•
#1
•
Hi All - "new beer"
Been searching for a K100RS 16V or a K1100RS of slightly older vintage for a few years now but really struggled to find one in the right condition and price (they seem to be at extreme ends - perfect and a lot of cash or just ratty and a potential money pit to get up to a decent std)
Then a K1200RS cropped up in my sights at just above my budget - but it was miles and miles away so I spoke to the seller he described the bike in detail (warts and all) so he seemed a really genuine guy who wanted the bike to go to a decent home.
So I took a punt at it (paid for it in full) and arranged to get it shipped to me.
It arrived and it was nice to find that everything was exactly as the seller described - so clearly my belief/feeling that he was an honest chap and the bike was as described was correct.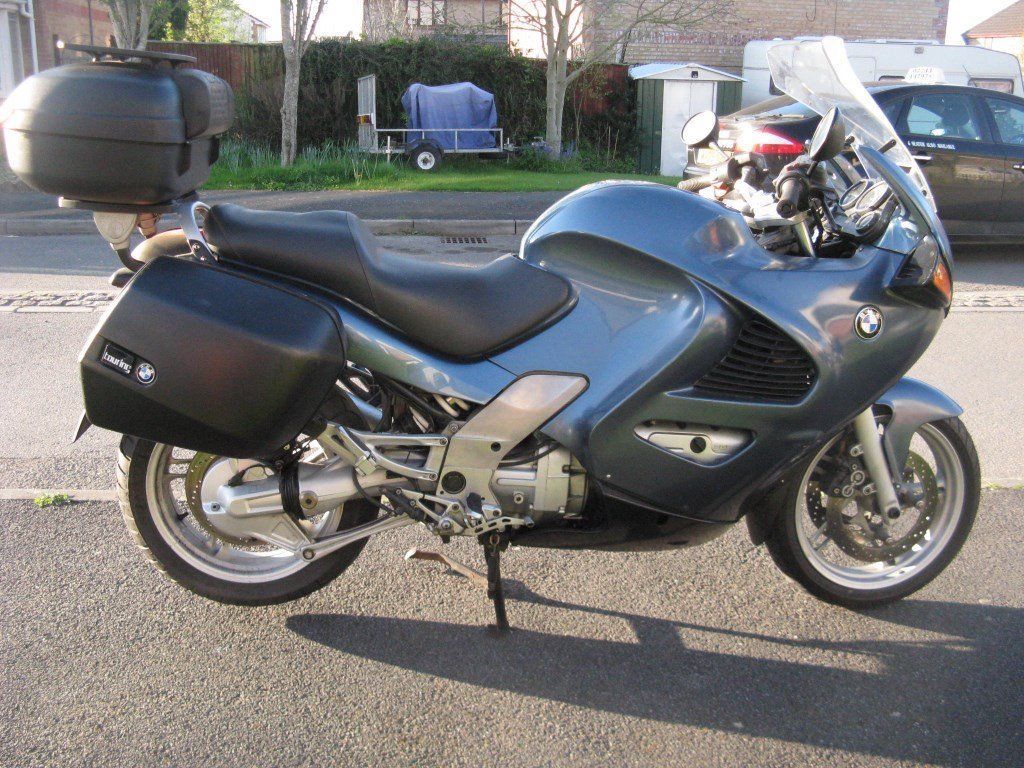 So what's wrong with it
Indicator pods frequently fall off
Oil seal leak in the clutch housing - so might be dealing with that soonish
Paintwork showing signs of use
Exhaust can has graze on it
It's out of MOT
However 10 mins after delivery and having re-fitted the battery it fired up first prod - exhaust gasses are smoke free and it ticks over nicely - the ABS light goes out once moving and in the short trip up a private road and back it all seems fine.
Plans are get it MOT'd and taxed (I've already insured it) then fix what needs fixing in between riding it (a colour change may well be on the cards as I'm not keen on the blue and it needs some paintwork rectification anyway)