Discussion Starter
•
#1
•
Found it on local Craigslist before Thanksgiving, went out to take a look at it, within 6 hours of it being posted on Craigslist, I put a deposit on it for the purchase, it was simply too good of a deal to pass.
Under $4k, only 72xx mi. on her, completely stock (unmolested) with heated grips and ABS.
I see Ohlins and BlackHole exhaust in the near future.
Clear title, clean bike.. I'm the third owner now, 1st owner had many Beamers; this one didn't get ridden much.
2nd owner has 2 small kids, not wholelot of time to ride, moving on to vintage Hondas
Bike even cames with cases.. got it out in the daylight to take some decent pics.: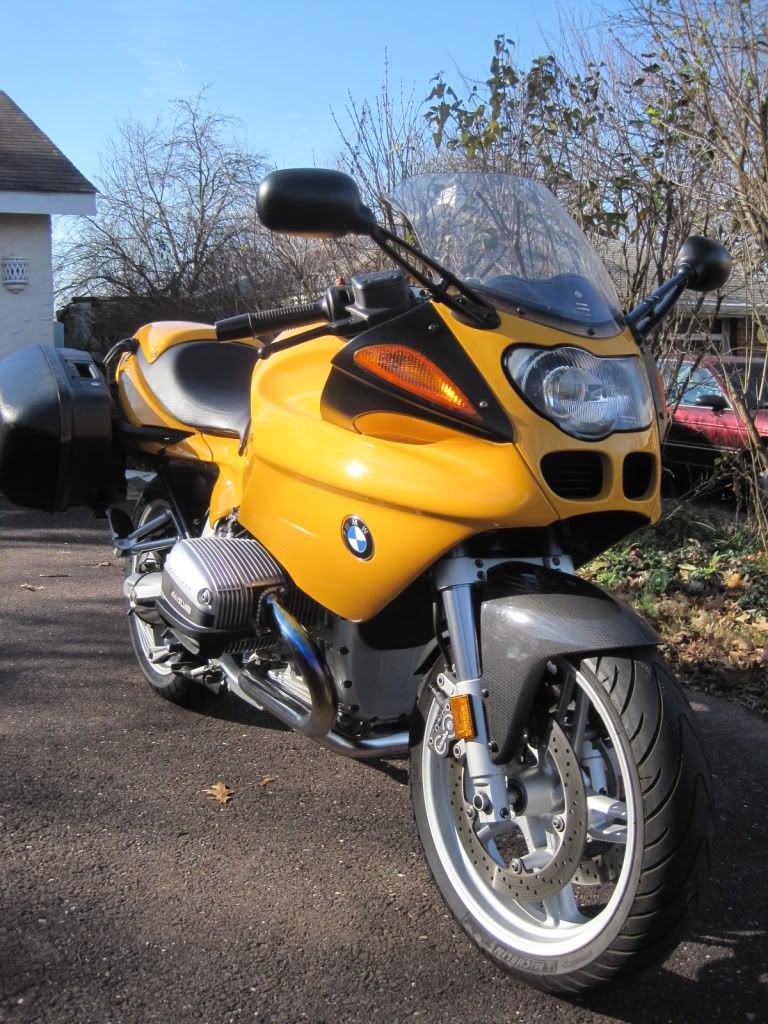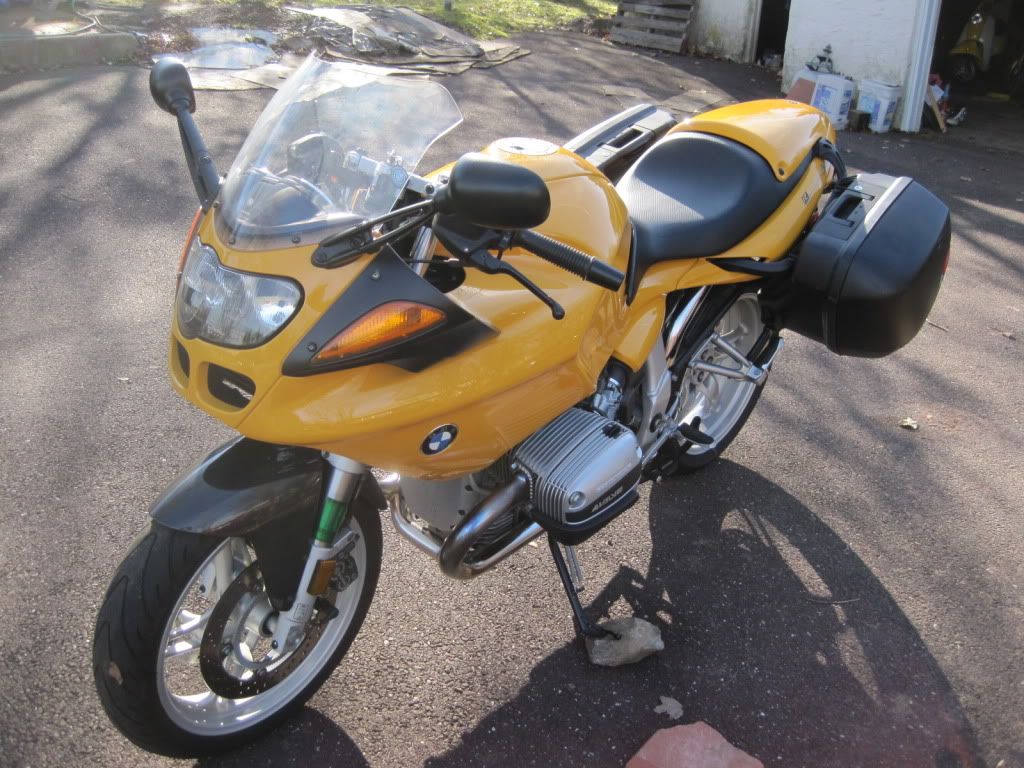 Engine output doesn't feel as powerful as my previous R1150RS, but seems to rev up quicker.
Alot more vibration than I remembered of my R1150RS, too.
Sitting at traffic light I can see the whole instument panel shaking like a Harley.
Got to take a weight mesurement, with cases and about 25 lb. of stuff in them, the bike weighs in at 560 lb., dude standing be the window is outside of the scale area: