Booster Plug Install K1200S '07 (fixes stalling/throttle issues)
This past year I picked up an '07 K1200S with less than 2800 miles on it... mint condition, babied and unridden. I was seeing some of the symptoms, and on three occasions I had the bike completely die on me in rush hour stop and go traffic as the light turned green... oh AND it won't start in gear with the clutch pulled in. (another issue, another day.)
lain
So I did some research, and digging, and liking the plug and play capability, purchased the Booster Plug from the manufacturer far far away and had it in my hands within 2 or 3 days.
All the forums clearly stated that the instructions were very plain and simple... indeed. :surprise So I took some pictures and wanted to share them for historical purposes.
I was done within an hour
-Everyone says empty the gas tank, so I ran it almost dry. 10 miles left on the range.
-Everyone says take off all the fairings... I declined. you do NOT have to take off the side fairings at all. but to get the tank fairings back on, you have to take off the small triangle fairings in front of the levers/behind the windshield.
Fairing and tank removals:
2 screws above the gas tank. 4 screws at the base of the tank fairings by the seat. 2 screws midway along the side of the tank. Each triangle fairing had 2 screws. 2 bolts holding the gas tank in. Once the tank is loose, pull it up and back, remove the tubes up top and down low. The white gas line has a squeeze/pushbutton release, which works smoothly. The wiring connectors were tricky. I had to grab some jewelers screwdrivers and GENTLY peel the retaining ring back so they would slip out.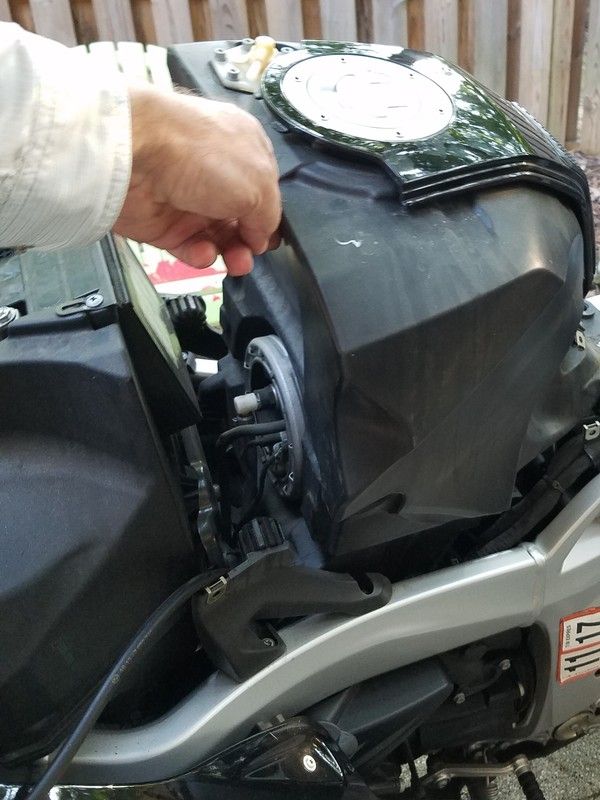 The temp sensor is on a short length of wire, and figuring out how to get it disconnected took me about 5 or 10 minutes.
Connecting the Booster Plug was very simple. And to keep the wiring off the hot engine block just below, I put a loose zip tie to hang it free.
The length of cable for the temp sensor was just the right length to slide along the frame, along the air intake and place it either: INSIDE the air intake funnel, or down in the open air above the front wheel. I put it out in the open air for now.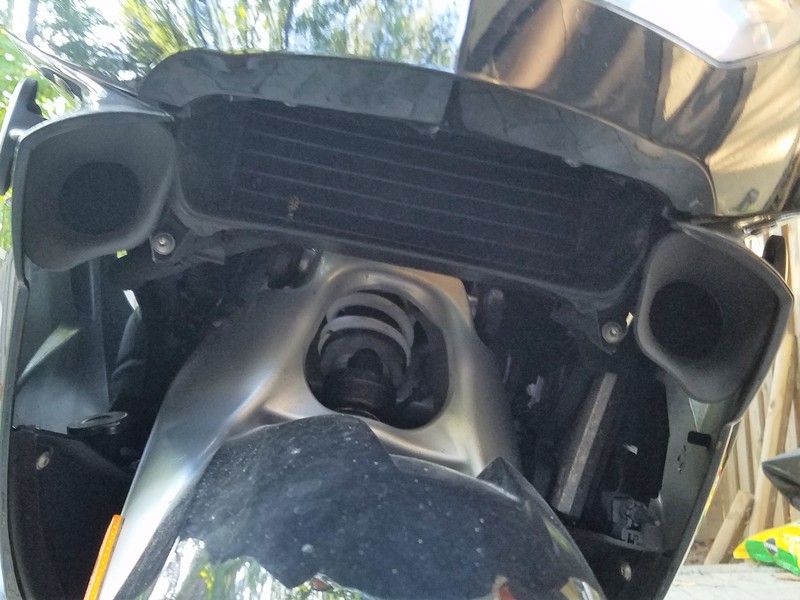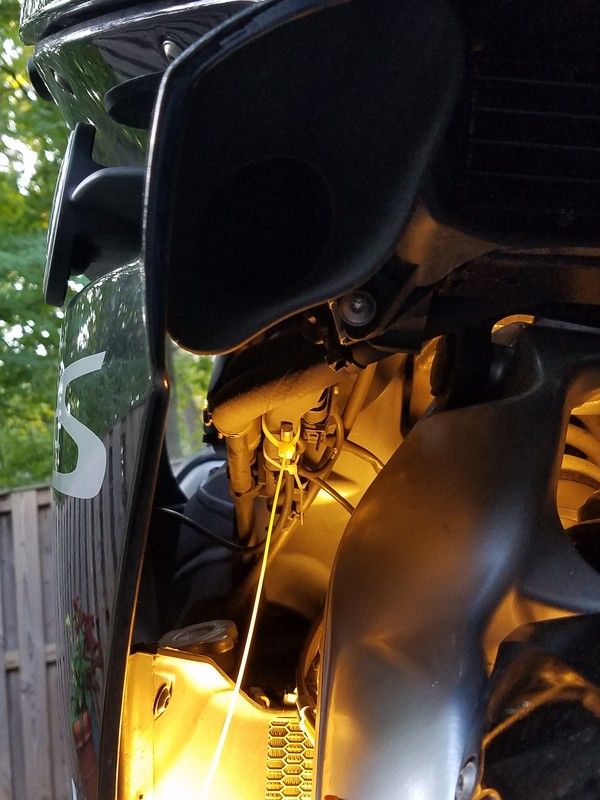 The fairings connect via a pinch over a rubber grommet up front, and sliding over the rear post... and aligning and slipping into the fairing wedges under the main lower fairings as well as the tank fairing piece.... this part takes patience. and cussing.
I fired her up, filled her with gas, and immediately noticed the throttle response change. I'll have more to report tomorrow after work regarding rush hour traffic, and after this weekends tooling through the mountains to see if it affects the fuel consumption at all.
https://www.boosterplug.com/shop/cms-21.html