Discussion Starter
•
#1
•
I have a tradition going back a few years now of riding hwy 25 in Central California between Christmas and New Years. It's such a great motorcyle road, and aside from a week or two during the spring when it explodes in green, this is my favorite time to ride it. It's just south of the famous Hollister and runs parallel to the San Andreas fault. Coastal highway 1 is just a short ride west of here but this is in a whole other world.
The temps were stuck in the 40s today which was fine with me. Hardly a soul on the road today; I saw a handful of cars and one group of HD riders and that was about it on hwy 25. I pulled over once for about 15 minutes and didn't see a single vehicle. Perfect for my style of riding :2thumbsup.
Going up and over the pass on hwy 198 after passing through Coalinga. The shadows in the corners still had a bit of frost so I was dialing it back a bit. Once over the top, a glorious view of the valley and, in the distance, the coastal mountain range frosted with new snow.
My grandfather was a cattle rancher and I spent my teenage summers working for him. A love of cattle country runs through my veins. One of the many appeals of this road.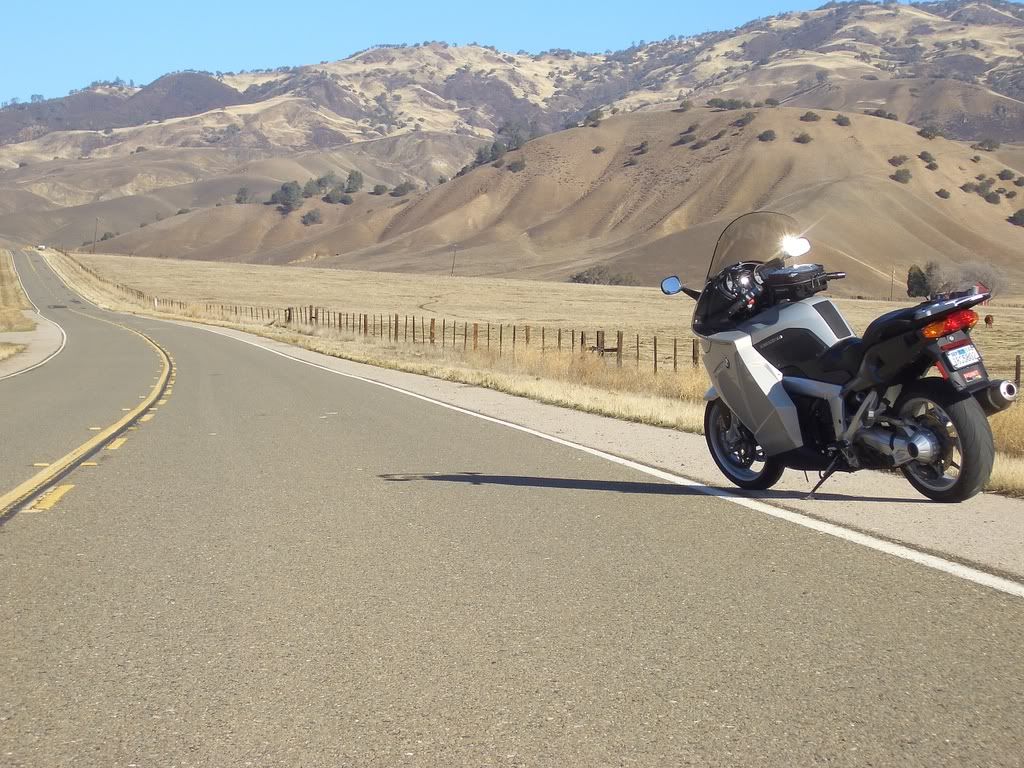 Same spot, different perspective...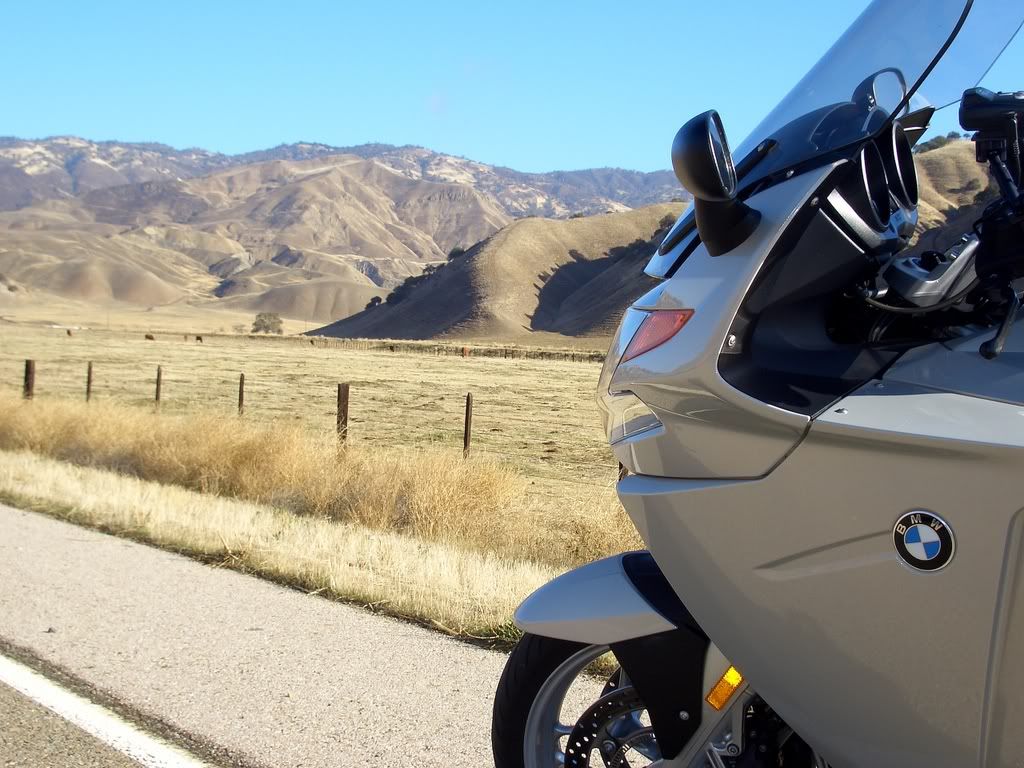 This wide open stretch half way up 25 is probably my favorite spot on the road. It begs for a picture. I've taken so many here you're probably getting sick of them. One without the GT...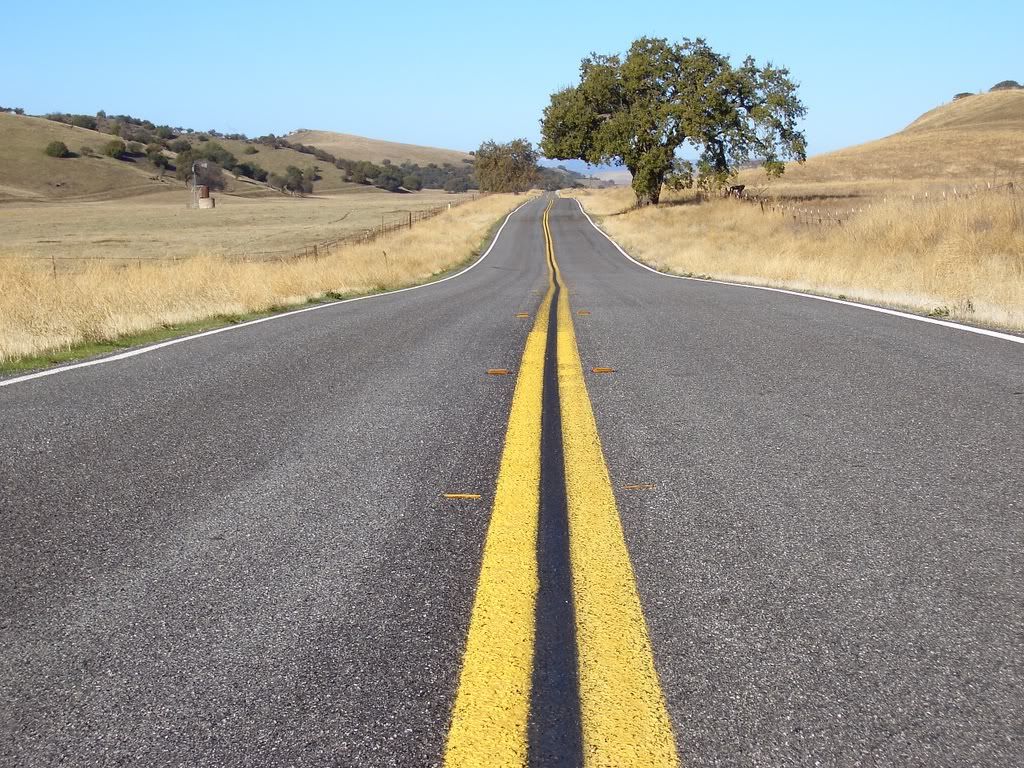 and one with...
This shot kind of appeals to the GT lover in me, interesting how much just some zoom can change the picture...sorry for the bike fixation...
Ran without the hard bags today and discovered my fuel economy improves about 10%. Came in handy as I stretched my tank to the limits and ended up putting 6.2 gallons in when I filled up.
There's lots of twisty stuff too on this road.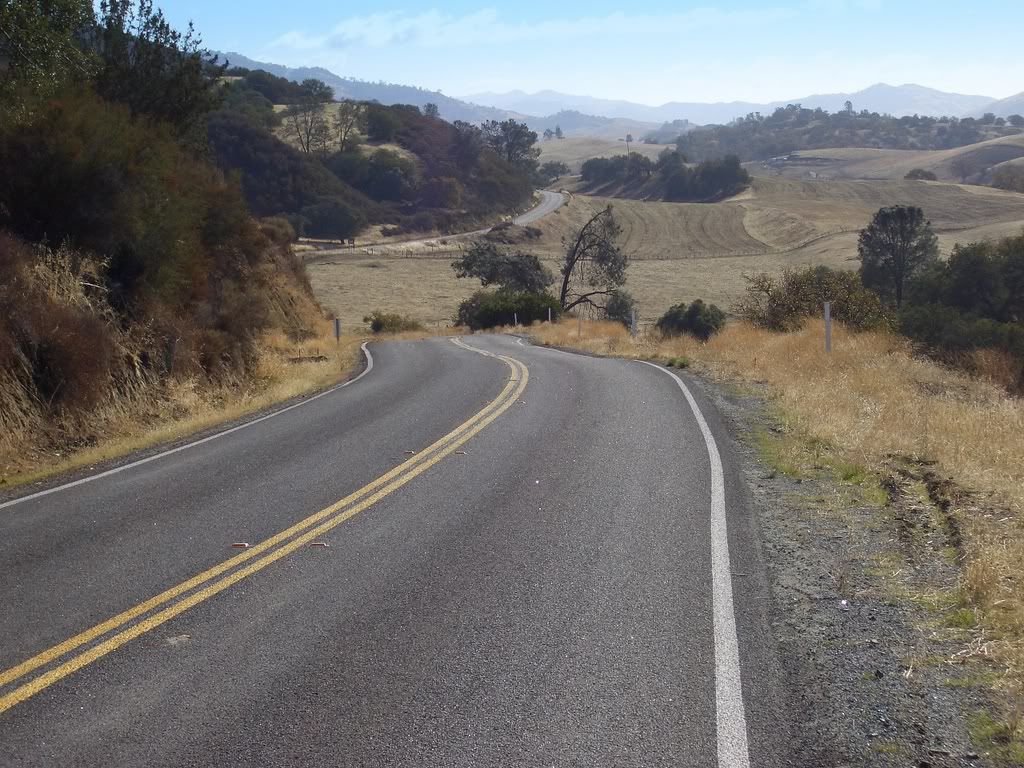 Spent about 5 hrs in the saddle today. I've done this ride I don't know how many times (20? 30?) but I'll tell you, I could do it again tomorrow with a smile on my face.