Discussion Starter
•
#1
•
I just sold my '04, after having it for 11 months and putting 13k miles on it, for $500 more than I paid for it. So my cost of ownership was tires, gas, and 2 services. Not bad. I found a nice '06 with ESA just 2 hrs from my home so I bought it and rode it home yesterday. I've always been partial to the crystal gray metallic on this bike and have been coveting it for some time waiting for prices to drop. I got this one for $13,900 in excellent condition which I thought was a frikkin' bargain. Sold my '04 for $11k so I upgraded to the new generation with less miles for a difference of $2900, I simply could not say no to that deal.
Riding home I took the scenic route including hwy 25 south of hollister. Immediately I was in love with the electronic cruise control which I sorely missed on my '04 as well as the heated grips/seats which, once you've had, are simply mandatory on a serious ST bike. The previous owner was kind enough to blow $1000 on corbin heated seats (hard as a rock but no numb butt after several hours in the saddle) and a nice +3 Cee Baileys screen so there's really not much left for me to do farkle-wise. The original owner molested the bike with Heli-risers which will come off immediately as I feel much too upright.
The first thing I notice was how much ligher the bike felt in the twisties and how much faster I could hit the curves. I found myself almost immediately 15-20 MPH faster in turns. The electronic suspension is simply amazing, the difference between sport, normal, and comfort modes is striking and so very useful. Love it and I'm glad I made it mandatory in my search for a used '06.
The engine...well here's where I miss my '04 a little bit. I had no vibration at all on my '04 at any speed and any RPM. The new mill does tingle the bars and pegs a little at certain times. Of course the 152 HP is so very addicting but I would be willing to give a few back in return for the liquid buttery smoothness of the gen 1 GT.
The last 2 hrs of my ride home were in the dark and even without HIDs the lighting is excellent. Especially the high beams which not only throw well down the road but completely light up all lanes and both sides of the road. I see no need for additional lighting. Air management with the CB screen is superb.
The instrument panel gives up the quality feel of the 04, with it's non-reflective glass and chrome bezels, for plasticy efficiency. My 04 had an enamel roundel, the new generation has BMW stamped in plastic. Seems a step back for me, but there is no arguing that the trip computer is a huge leap forward from guessing how many miles I had left before empty, and the ambient air temp display is great.
Overall I love the bike. At the price I paid I doubt if I will lose much in depreciation in the first year anyways.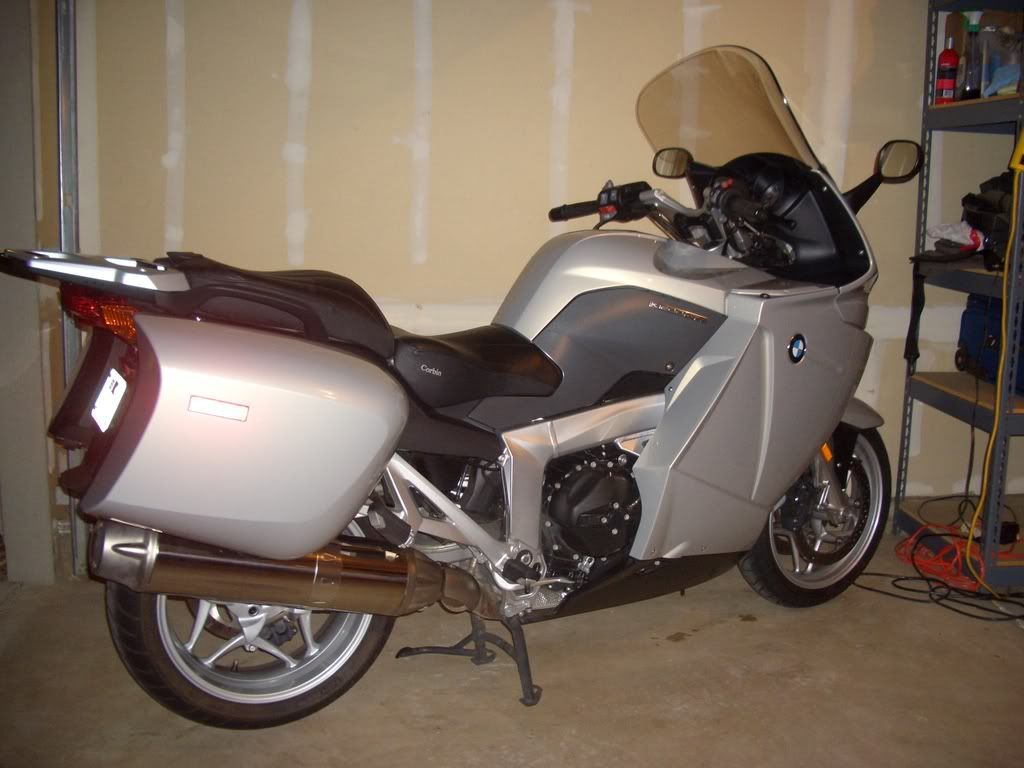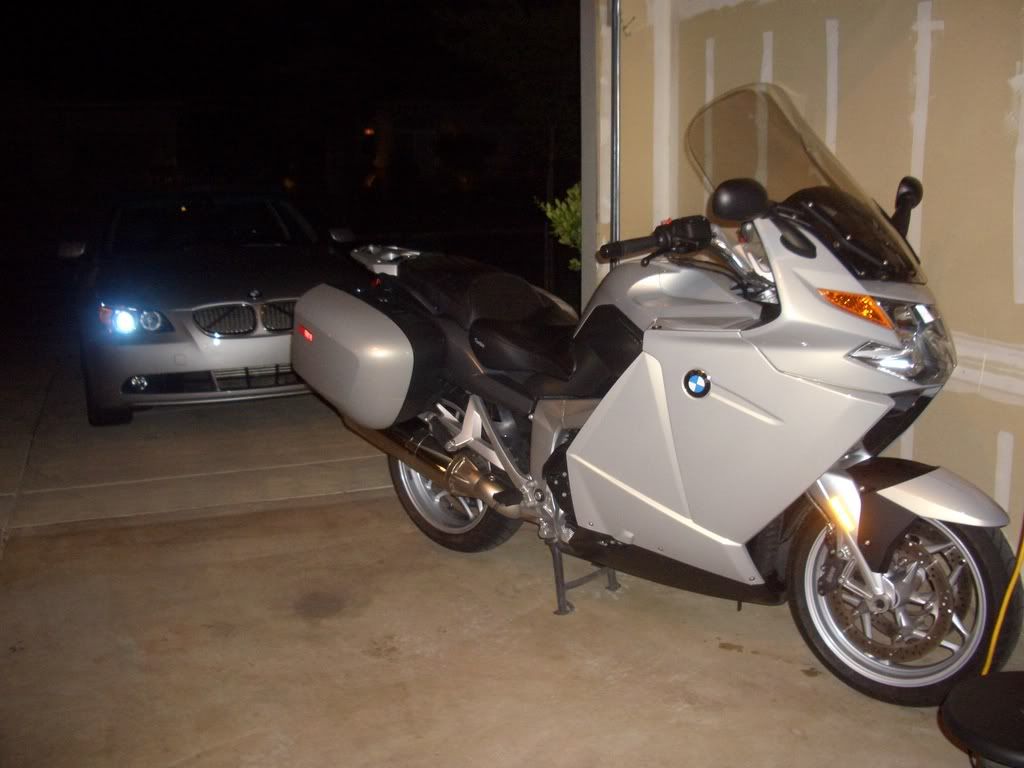 Here is is with the stock screen and seats...
And my old steed...loved that bike...