Discussion Starter
·
#1
·
Like most enthusiast forums, we're seeing some reported cases of scammers offering "great deals" on parts or gear. We do everything we can to remove these posts when reported, but it really helps if anyone who comes across a suspicious post reports it for review.
Every post has a three-vertical-dots Site navigation menu in the upper right corner. Under this menu is a Report menu item. Clicking this menu item will send a report to be reviewed by Admins & Moderators.
Common scams seen here target people buying/selling items with some variation of "My buddy has just the part you're looking for. Contact him at
[email protected]
." This can be a reply to a buying/selling post or can be sent directly as a private Conversation message, often for a relatively new user with few posts that are generic in nature and not specifically K-bike related.
If a post seems suspicious, you can report is at mentioned above and an Admin / Moderator will review and do a Spam Clean as needed (delete all user's posts, block user's IP address, ban user).
If you're unsure and still interested in the item, then do your own due diligence by looking at a user's post history to see how long they've been active, how often they've posted, if their posts tend to be K-bike related, etc. Maybe even Google their username to see if they show up in other forums with relevant posts there or more generic scam attempts.
Note that the Admins & Moderators cannot guarantee a risk-free transaction. The buyer/seller is ultimately responsible for their transactions.
You are a citizen of the internet; it is incumbent upon you to keep yourself safe just as it would be on any street or in your home. The vast majority of people whom you may interact with are good people, but we cannot be sure. Please review any of the available network resources to identify a potential scammer.
Remember it is ok to challenge someone to identify themselves to your satisfaction. If you are given a "local" phone number, please remember that a local area code phone number can be purchased from anywhere on the globe.
Here are some resources:
Spot the scam signs
Are you able to spot the signs of a scam when you see them? Challenge yourself with these five common scam examples.
www.scamwatch.gov.au
Is this a scam? | Consumer Protection
Figure out if you are being scammed and what to do about different types of scams.
www.consumerprotection.govt.nz
How to identify a scammer - CreditCards.com
Americans have lost over 10 billion dollars to phone scams. These 10 signs could help you identify a scammer and avoid becoming a statistic.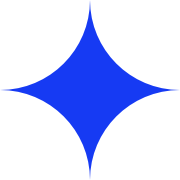 www.creditcards.com
what are-common-scams-and-how-do-i-spot-them
www.paypal.com